In this short article, we will look at error code 5 in Minecraft. What are the steps that can be taken to fix this error? We will be also looking at how to minimize this error.
What is Minecraft Error Code 5
Sometimes, while playing Minecraft you might have come across the Error Code 5. The question that arrives here is what this code is and why does this occur? The main thing that comes to our mind is can it harm our device or affect it or the game in any way.

Minecraft Error Code 5 occurs when there is a problem with the system/device loading the Minecraft Launcher. Having this error is not a very big thing to worry about, as this can occur to anyone. This cannot harm your device or the game in any way.
How to Fix Minecraft Error Code 5
Fixing Minecraft Error Code 5 is not a very difficult task. It doesn't take a lot of time. Multiple ways can be used to fix this error. Let's proceed with the solution to this problem.
One of the easiest ways to solve this problem is to delete the previous Minecraft launcher and download the new/latest version of the Minecraft launcher from the official site of Minecraft.
Minecraft: https://minecraft.net/download
Another way to fix this problem is easier and simpler and it doesn't need anything new to be downloaded.
For this, firstly go to the file manager and open C:\ directory
Now go to program files or program files(x86)
Find the Minecraft folder and open it.
There, you will see the Minecraft Launcher application.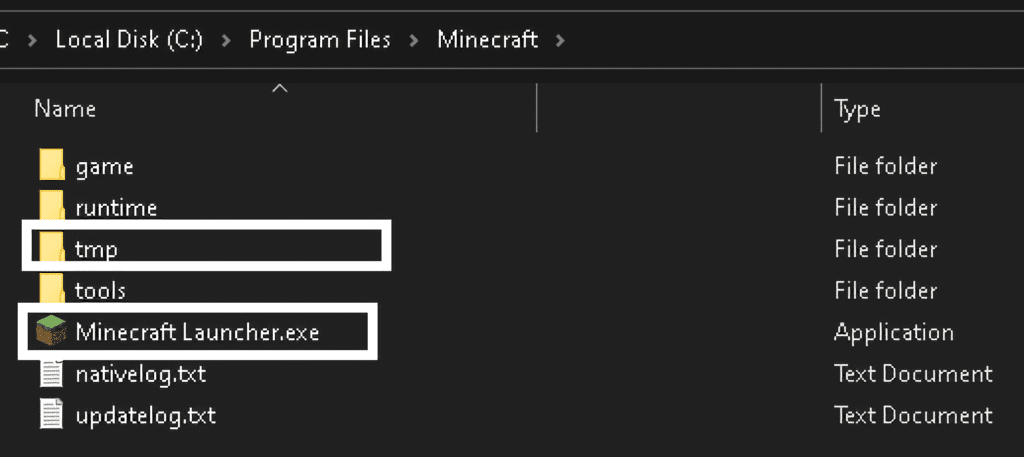 Rename it and change it to any other name.
Now open the tmp file and you will find the tmpLauncher.tmp file

Now rename this file and change its name to Minecraft Launcher.exe
After changing the name click on enter and move it to the Minecraft folder and open it.
After double-clicking on Minecraft Launcher you will see that your Minecraft launcher will load and will load Minecraft.
Problem Moving tmpLauncher.tmp To Minecraft Launcher.exe
In some cases, while changing the name from tmp launcher.tmp to Minecraft Launcher.exe the user gets some error, and the file is not transferred/renamed correctly.
If this problem occurs there are chances that your old version of the launcher is crashed while loading the files and didn't save it properly. In this case, you can download the Minecraft Launcher.exe file from the site of Minecraft. After downloading it, run the launcher ( preferred to Run as Administrator). And your game will load.
In some cases, even after downloading the latest version of the Minecraft Launcher.exe file, the launcher cannot load and is crashing on startup. You can download the latest version of Java on your device.
As Minecraft is a game that runs on Java, nonupdated versions of java will not read the data of the Minecraft launcher and hence will not load it.
Java: https://www.java.com/download/ie_manual.jsp
CONCLUSION:
We sometimes come across Error Code 5 while playing Minecraft. This error can occur due to the system not being able to load Minecraft Launcher successfully. This can be fixed by deleting the launcher's older version and redownloading the latest version of it. Another way to fix this problem is by renaming the tmpLauncher.tmp file to Minecraft Launcher.exe and replacing it in Minecraft folder and running it. If the problem is not yet fixed, download Java and it will fix the problem.