So, the dream of starting your own Minecraft server is a reality, or maybe you are building up to it?
Either way, I'm happy for you, it takes a lot of nerve to finally get up and running, and once you have your first few players on board, maybe a few friends, it's time to look at expanding, and how to promote your Minecraft Server…
Because if you don't start building a loyal fan base of users for your server it can start dying after a short amount of time...
Our team knows from experience, great lessons learned.
If you haven't set your server up yet, you might want to check out our Minecraft Server Hosting Reviews to help you choose...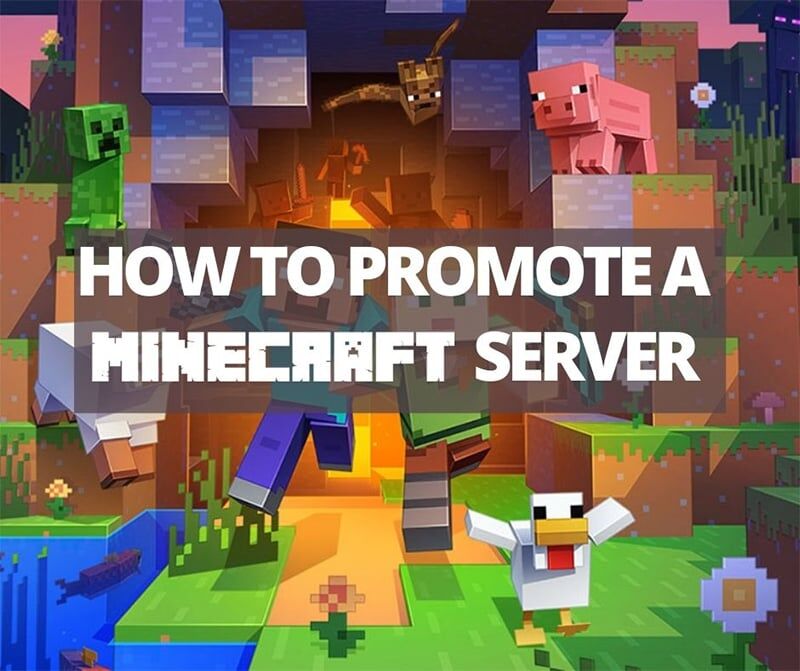 If you have your server set up, below, I'll show you how to promote a Minecraft server, even if you have never done any form of promotion or marketing before.
That's my specialty...
I did love this by Apex Hosting too, a very well-put-together video for a good overview of what you can do to help your server business grow.
And, we will be also looking at where can you promote a Minecraft server for better audience retention (which is key to long-term sustainable growth).
So, what are the best places we can promote our server?
Top 7 Ways You Can Promote A Minecraft Server
Promoting the Minecraft server is not a difficult task but actually finding the right place to promote for more audience is where you need to put in the extra work.
We will start with our favorite place, then move on down, some will be relevant to you, some maybe you might decide to leave later on in your server development, but all of them work, and will work for you when you put them into action.
#1 - YouTube
To promote a Minecraft server for the bigger success rate and get more players, YouTube is the best place.
Nowadays everyone uses YouTube, I'm sure you most likely have an account.
People with only a little interest in Minecraft watch Minecraft videos on YouTube too, it's crazy, but it is probably the best place to go fishing for new potential players if you think about it…
These people with an interest, never before played are going to eventually make the jump into playing, and you can be right there to grab them.
So, this is the place where you can get the maximum number of players, of all varying degrees of interest.
There are many YouTubers with a lot of viewers, and you can actually have them mention your server in their videos, this is what is called Sponsoring your server.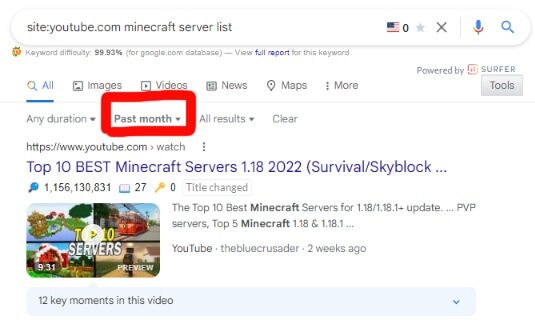 A great way to find not only relevant YouTube Creators to approach is by using Google and it's features, follow the steps below:
Google YouTube Method
Search "site:youtube.com" "your Minecraft keyword"
Click the Tools button,
Then the dropdown for how long ago the video was released. I choose the last month, it means that the results I get back are super new and fresh.
One you have found a video that has lots of views, approach them...
Ask how much it is to be mentioned by them in their videos, which potentially can be seen by thousands if not millions of viewers.
Youtube In-Game Perks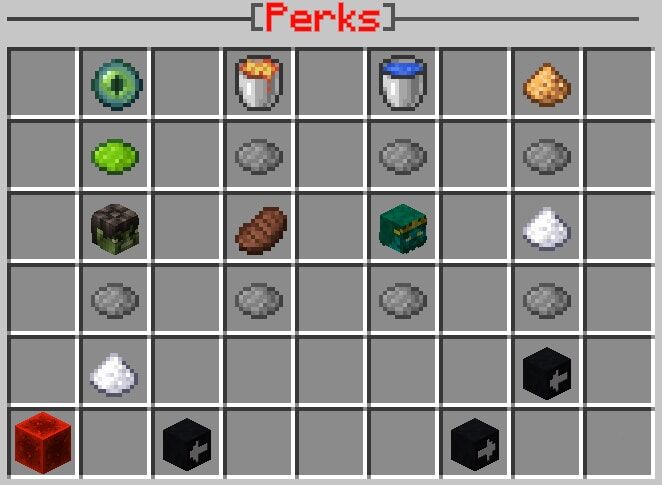 Another way to advertise your server through the Youtubers is through in-game perks.
Many YouTubers playing Minecraft are looking for some good servers to play.
You can add the YouTuber or Streamer roles in your game and have some special perks (permissions) for them.
You can also set some requirements. when they(Youtuber or Streamer) play on your server, it gets advertised automatically.
This is one of the best ways to increase the number of players on your server. Doing this also attracts more people to your server and so increases its population.
#2 - Blogs
Another way to promote your server is through blogging sites. Many people search online for the problems they had while playing Minecraft (kind of like this one).
You can promote your server on those sites, all you do is get in contact via the contact form, and say:
Hey (Name),

I love your site, I'm launching a new Minecraft server and would love for you to write about it, or put a banner on your site, could you please tell me your rates?

Kind regards (Name)
Sites For Promotion
You can also find the websites and blogs where people have posted about their servers... as you can see from the image just here, people sharing information about what they do, etc...

You can also promote your server here and add your servers to the servers list too, like Planet Minecraft.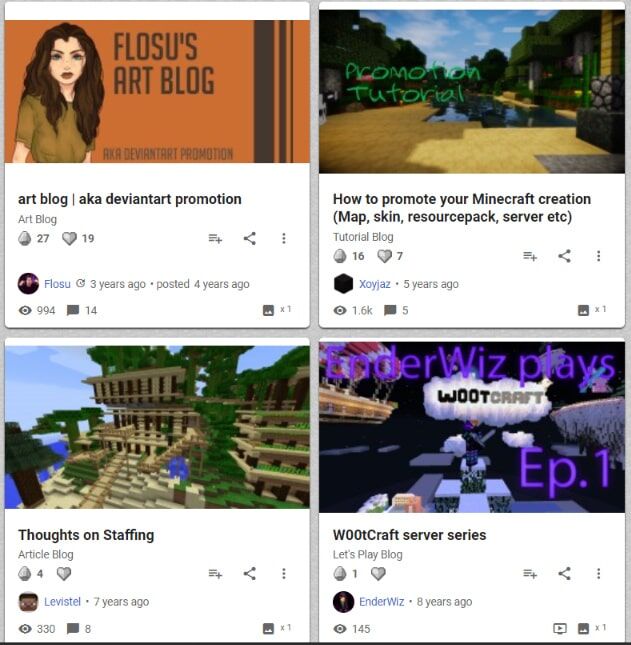 #3 - Forums
Another way to advertise your server is through different forums. There are many places around the internet where you can promote your server. You can mention all details and world types in these forums. Simply do a Google search for: "minecraft forums" and a rake of them will appear, like Planet Minecraft below.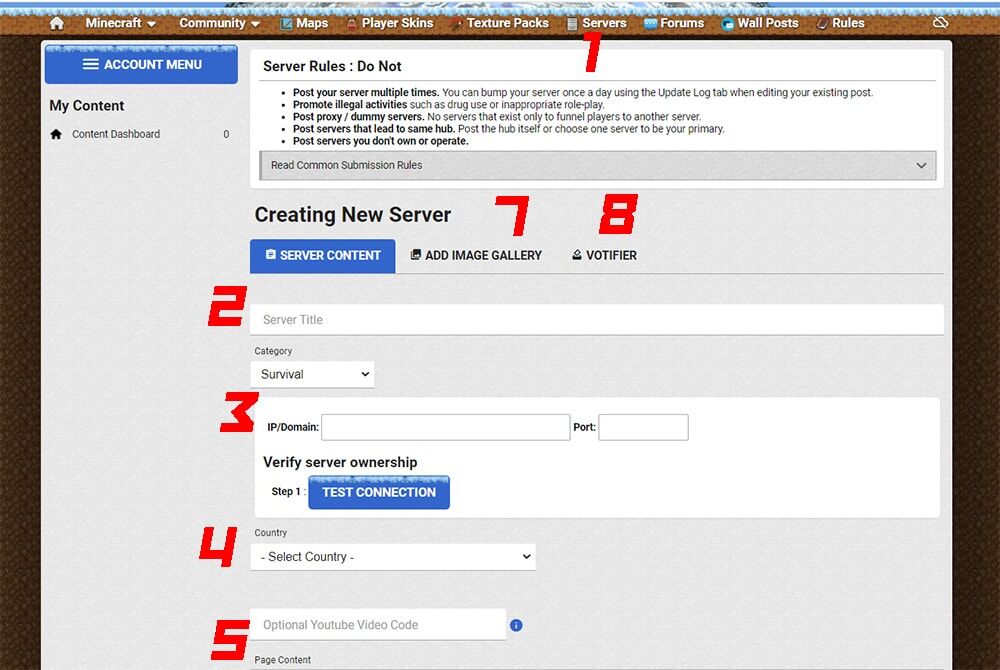 On Planet Minecraft follow these instructions:
Go to Servers, then Post A Server,
Name your server,
Add your IP/Domain name etc, make sure you test your connection,
Select your server location,
Add a YouTube video of your server being played,
Add content about your server (I missed the 6),
Add images of the gameplay,
Make sure your Votifier is enabled and ready to be voted with,
Get all these things done, and you will start to get players coming to your server to play...
People interested in such types of servers can join the server and it helps a lot in increasing the server's popularity. They include:
MC Market: https://www.mc-market.org/advertising/
Posting jobs On Forums
You can post some Jobs for your server (Builders, Moderating staff, etc.).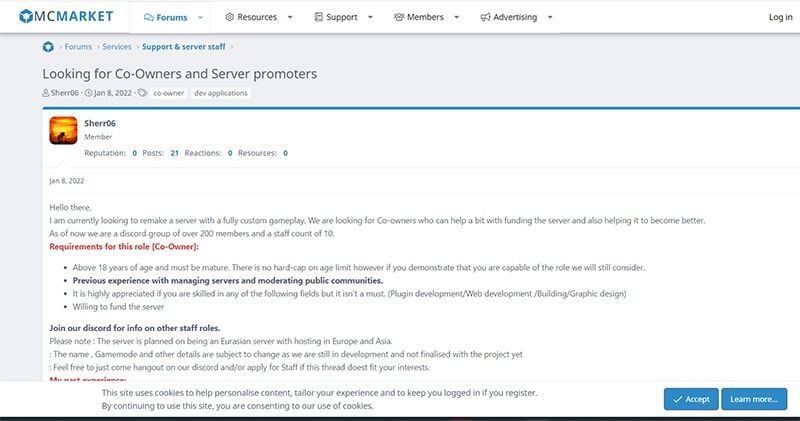 People looking for Minecraft server jobs will approach you and can apply for the job. Eventually, they will start playing that server as well to know about the community. You can have a look at this advertisement here.
There will be a lot of people seeing such advertisements and will be reaching out to you. Not all can get that job/post, but it will help get more of an audience too.
#4 - Server Listng Sites and Voting Plugin Enabled
Minecraft server listing sites are one of the most popular ways for new players to find great servers to join, and because they enable a voting mechanism, it is a great way to climb up the server listing site if you have an awesome server.
Your server must have the voting feature enabled then it is also a way you can advertise your server. Not many people vote(/vote) for the server.
You get this enabled by adding 2 plugins to your server 1) NuVotifier 2.7.3 2) VotingPlugin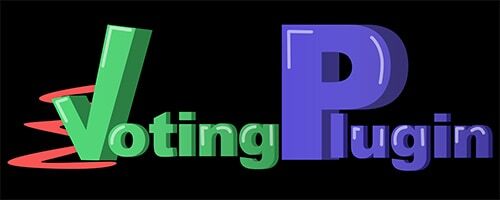 NuVotifier is a plugin that allows your server to be notified (aka votified) when a vote is made on a Minecraft server top list. NuVotifier is secure, and makes sure that all vote notifications are delivered by authentic top lists.

Spigotmc.org
Having a voting plugin on your server will have a lot of impact on the server's popularity.
These voting sites organize the servers list referring to the votes made in the servers by the players.
E.g., a server has 100 players playing, and only 10 from the vote. And there is a server having 100 players and 50 of them vote. Then the server with 50 votes will be on top of the other one. Some of them are:
https://MinecraftServers.org
https://MinecraftList.org
https://minecraft-server-list.com
https://PlanetMinecraft.com
https://TopG.org
Here is how it works:
First set up your voting plugins on your server,
Then sign up for about 3-5 of the best server listing sites online (mentioned above).
Every time my players vote for your site then you reward them with in-game currency.
You can also add better rewards for people having the most votes, this will make more and more people vote for the server.
And you can link your server with multiple servers at a time too.
It is a good idea to limit the number of sites initially to 3-5, as you don't want to ask too much of your players, but you still want more and more people to come, so you have to have them there.
This is how voting can have a good impact on your server's growth. You can add in-game rewards for people when they vote.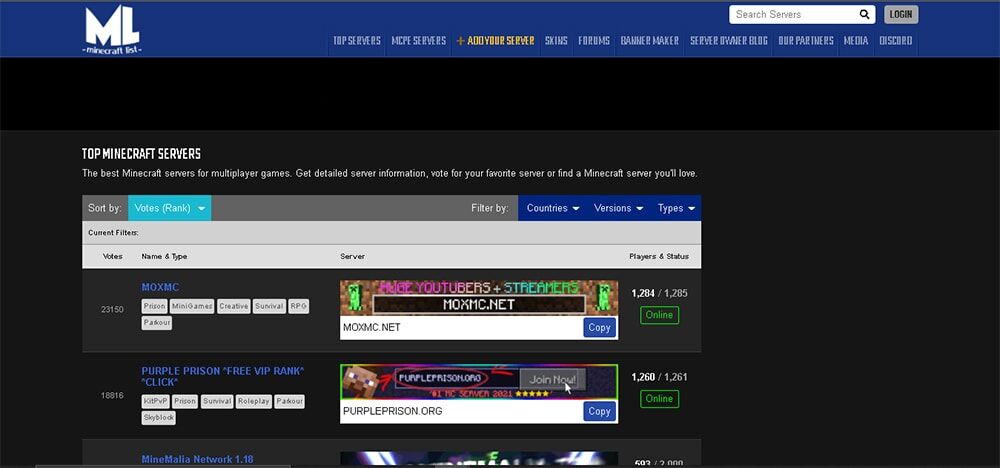 Also, when you add your server to these servers lists, you will get put into the "New Server" section that gives you an extra helping hand up the rankings...
Action Item:
Get your voting plugins set up on your server,
To start with, get stuck into Minecraft Server List,
Add your website to there and you will start to notice a big amount of players find and start playing on your server.
#5 - Discord
The best thing to do for getting people to know more about your server is to make a Discord for your Minecraft server. This will let people know about the community that you are building.
You can also use it to make announcements so that people who aren't online while you make announcements can get to know about them. Discord is really cool, and should be a high priority on your list of promotional methods should you plan to build a big engaged community.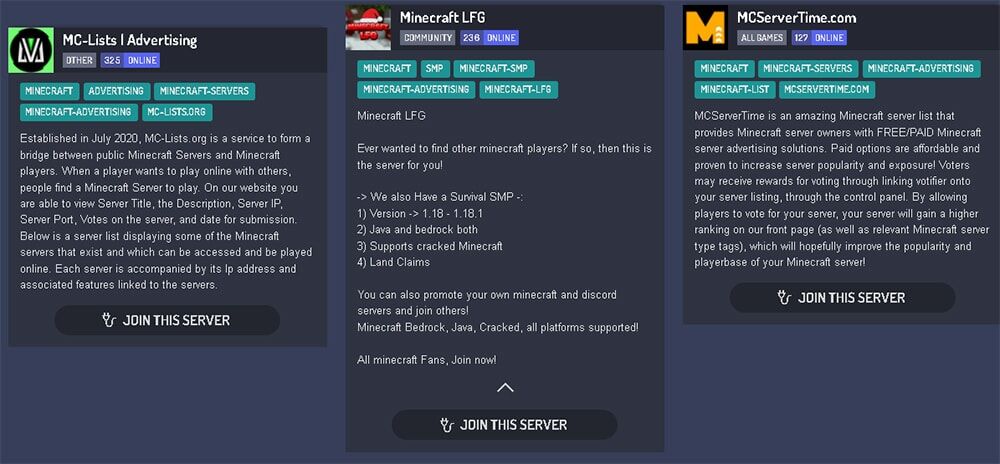 You might have been through some Discord servers that have a lot of people. Many servers are for people's interaction and are to chill and relax.
You can contact the admins/moderators of these servers to promote your Minecraft server.
What I like about DisBoard here is that you can check out via language, search the servers etc, go into the communities and interact, see what is going on, and utilize that knowledge in your own communities.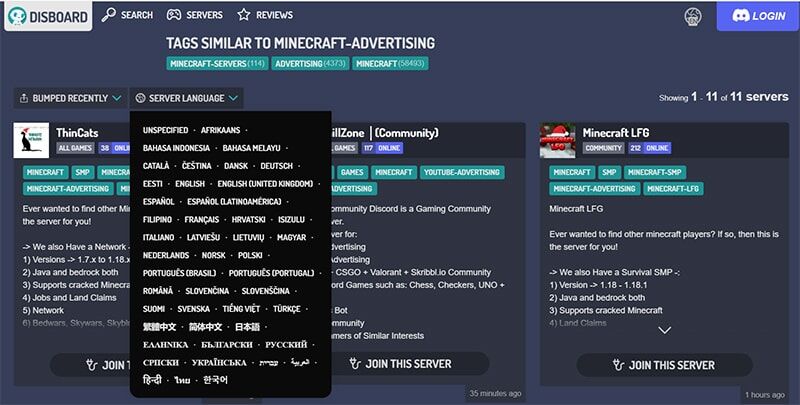 There are many Discord servers for Minecraft too, where you are allowed to post about your server and advertise it to people.
Some of them can be found here: https://disboard.org/servers/tag/minecraft
#6 - Giveaways
Another way to promote your server is doing giveaways. Free items and giveaways attract the people most, and the great thing is, you can give away pretty much anything, my recommendation is obviously something that can 1) be used to enhance the gameplay of the player, like...
In-game perks,
Vouchers,
Or even a headset to epand their experience,
The choice is really up to you, you might like the following video on gift-giving inside Minecraft to get your ideas flowing.
or 2) something fun and Minecrafty, like this Minecraft sword.
A simple search of Amazon or Aliexpress will give you a whole host of physical items that you can use as giveaways.
The great thing about them is that they are super cheap, and the winner can get their prize delivered straight to them, without you even having to touch it. The wonders of modern technology.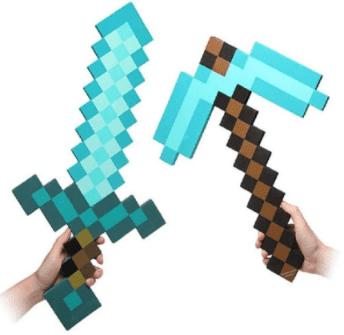 You can do regular giveaways on the server(using discord). It will make more and more people join your server. They may start playing your server as well, to win that thing. This giveaway can be of any type. E.g., rare in-game items, in-game Vouchers, etc.
#7 - Server Development
It is tough to develop a really good Minecraft Server, and the temptation is to get it released as soon as possible, but I hope you don't...
Don't just throw together your server and release it to the world, make sure that you plan it out, meticulously, spend time going through everything that you want to create, and make sure that you actually create it.
Remember, if you have a boring server, and world and people have seen it replicated a million times, what reason do they have to actually use yours over someone else?
Something you will want to consider when you are in the development stage are:
Choose the best server host for your unique requirements, Apex are pretty good at this,
Make sure you find the correct minecraft plugins specific to your server,
Configure all of your plugins to work perfectly with your server idea,
If you are planning on being big, getting or starting a community website is a good idea too,
And that also means you should get a full lot of graphics for your server, including:
Animated Server Banner GIFs, Server Icons, Youtube Channel Art, Website Graphics,
It is also good to get a server trailer created, they can really help showcase the amazing server that you have created.
Potentially also located a great seed related to what you are trying to achieve with your server,
And obvioulsy set up a custom server IP's/Domains - best to go with a domain name like: myrockinserver.com
How To Promote A Minecraft Server To Success From Zero?
So there you have it... 7 possible (and very very doable) ways to advertise your Minecraft server. Once you have made the server, having people play in them is obviously so important...
So, to make people join your server, take on board all of the different elements outlined above, pick one or 2 to start, and get stuck in. Once you have those completed, then go and add the next 2 etc etc.
The more your promotions are attractive, the more players they can bring to your server. What are you waiting for?
Your success is on the way...
By the way, tell us which one you like the most in the comments below, and potentially some you have sued with great success too.